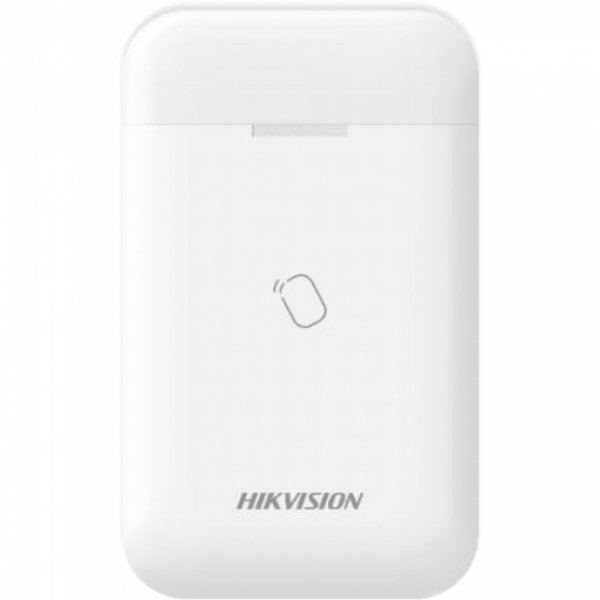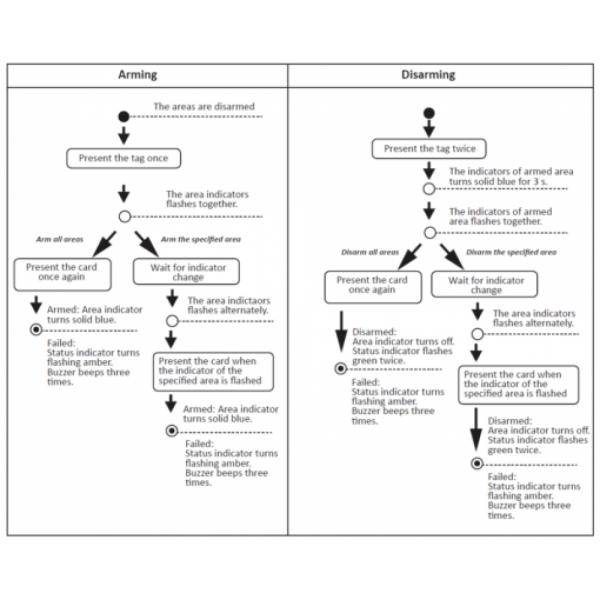 -22 %


Hikvision Tag Reader for the AX Pro alarm system, with a Tag the system can easily be turned on and off.

The Tag Reader has the model number DS-PT1-WE and is often installed at entrance doors to houses or office buildings so that residents or office workers can easily operate the system with a Tag.

Range from the Hikvision Hub
The range from the Tag Reader to the Hikvision Hub is 1,200 meters in open field. If the wireless signal is intentionally disrupted it will be reported immediately via the Hik-Connect app on your smartphone. The wireless Hikvision signal is called Tri-X, and operates on 2 different frequencies in the 868mhz band and has AES-128 encryption.

Connecting to the Hub
All Hikvision products are easy to connect. Logging in is done with a QR code on each device. Put the Hik-Connect app in "Enroll" mode and you can start adding products by scanning the QR code in the app.

Tag Reader user information
The Tag Reader can be easily installed anywhere because it is completely wireless and battery powered. The Tag Reader is equipped with 4 penlite batteries, also known as size AA. The battery lifetime is 2 years if the Tag Reader is used 10 times a day. The Tag Reader can be installed in areas where the temperature is between -10 and +55 degrees Celsius and the humidity is between 10 and 90%. The dimensions are 75x124x21mm, and the weight is 176 grams.

There are 5 indicators on the Tag Reader. Zones are indicated in blue, error messages in orange, enabled alarm is blue, disabled alarm is green, and a triggered alarm is red. The signal indicator is red or green depending on the status.

A Tag Reader is only chosen if you prefer to operate the system with Tags rather than via remote control, code panel or application on your smartphone. So there are 4 ways to operate the system. We recommend a Tag Reader mainly for senior citizens and companies with many employees.

Hikvision DS-PT1-WE Wireless Tag Reader
Stock:

In stock and ordered before 23.59, delivered tomorrow*.

Brand: Hikvision
Model:

DS-PT1-WE
Secure Shopping
Best security features
Delivery times
Fast delivery from Europe