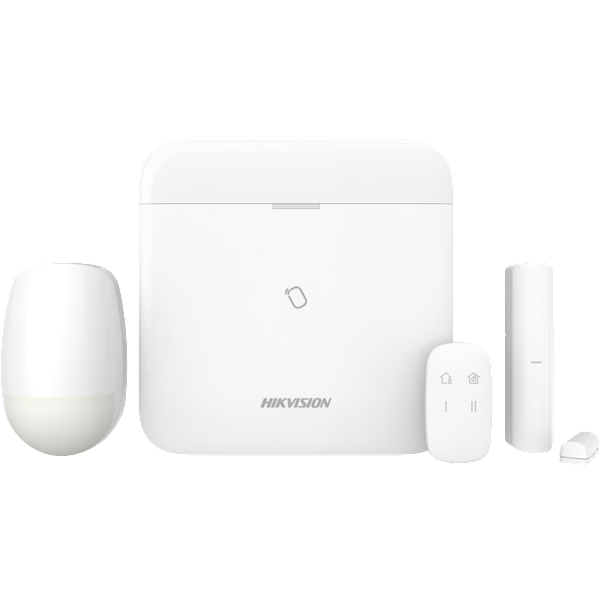 New -24 %
The Hikvision AX Pro alarm system is the system to have! The new grade 2 certified system is very easy to install and can be used in comibnation with the Hik-Connect app. This is the same app where the Hikvision cameras are. So you have everything in one overview. The Ax Pro has a range of up to 2000 meters open field. On the hub itself is also a card reader! This allows you to easily turn the system on and off.

Connects up to 96 wireless zones/exits, 48 wireless keyfobs, 4 repeaters, 6 sirens, 8 tag readers & keypads and PIRCAM.

The AX PRO supports Wi-Fi, TCP/IP and GPRS/3G/4G communication methods. It also supports ISAPI, Hik-Connect, and DC-09, which is applicable to the scenarios of market, store, home, factory, warehouse, office, etc. key features: New generation wireless protocol: Tri-X, long RF transmission distance, Supports up to 48 network users, including 1 installer, 1 administrator and 46 normal users, Voice prompt, Configuration via web client, mobile client and Convergence Cloud.


Hikvision DS-PWA96-KIT-WE AxPro Startkit GPRS LAN WiFi
Stock:

In stock and ordered before 23.59, delivered tomorrow*.

Brand: Hikvision
Model:

DS-PWA96-KIT-WE
Secure Shopping
Best security features
Delivery times
Fast delivery from Europe