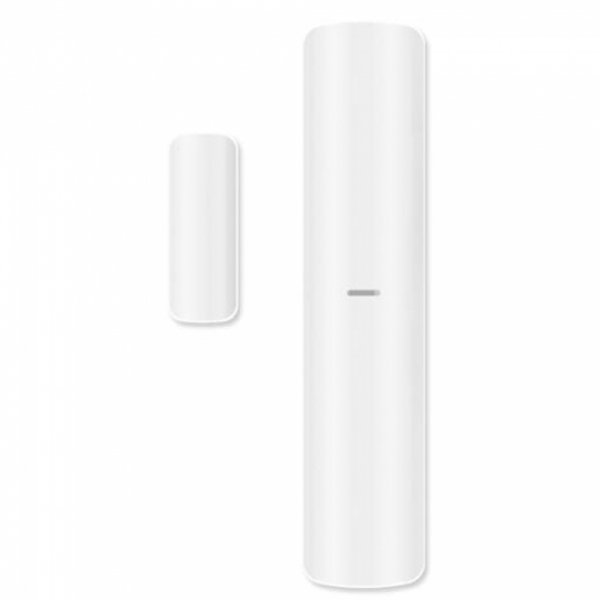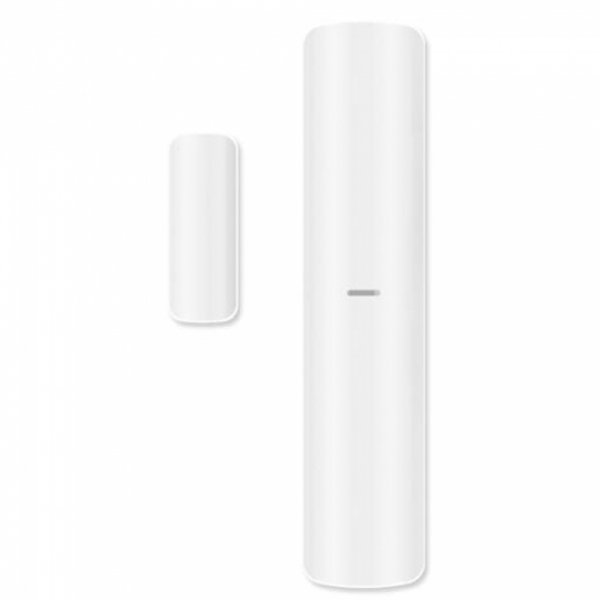 New -8 %


Hikvision magnetic contact is intended for indoor installation on windows and doors.
The Hikvision magnetic contact has the model number DS-PDMC-EG2-WE and is a fully secured wireless bi-directional detector with door or window opening detection, tamper protection, low battery check and connection check. It can operate for up to 5 years from a built-in battery.

Range from Hikvision Hub
The range from the Hub to the Hikvision magnet contact DS-PDMC-EG2-WE is 1,600 meters in open field. The connection is continuously monitored by the Hikvision Cloud. If the wireless signal is intentionally disrupted it will be reported immediately via the Hik-Connect app on your smartphone. The wireless Hikvision signal is called Tri-X, and operates on 2 different frequencies in the 868mhz band and has AES-128 encryption.
Logging in and mounting
All Hikvision products are easy to connect. Logging in is done with a QR code on each device. Put the Hik-Connect app in "Enroll" mode and you can start adding products by scanning the QR code in the app.
Settings of Hikvision magnetic contact
Besides setting the opening detection, you can make a number of other adjustments. For example, you can choose to use the detector as a doorbell function. As soon as someone opens the door, you get to hear a bell on your phone. This doorbell function is ideal for retailers, so you are informed when someone opens your door.

In addition, you can specify when the detector should detect. Only when you switch on the alarm system, or for example permanently if you mount it in an area that needs to be monitored permanently, such as a safe room.

Works on batteries
The detector is like all Hikvision products from the AX Pro alarm system working on batteries. The normal version of the Hikvision magnetic contact has like the motion detectors the battery of the type CR123A on board, and is therefore completely wireless. All detectors are therefore easy to place anywhere without having to lay cables. The standard batteries have a lifespan of 5 years in normal use. After this time they are easy to replace for new ones. These batteries are always in stock. How to replace the batteries can be found in the manual of the magnetic contact DS-PDMC-EG2-WE.

The magnetic contact is suitable for temperatures between -10 and +55 degrees Celsius. The dimensions are for the sensor 22,5mm x 103mm x 13mm and for the magnet 13mm x 34,4mm x 11,4mm and the weight is 59 grams.

Hikvision DS-PDMC-EG2-WE Wireless Magnetic Contact
Stock:

In stock and ordered before 23.59, delivered tomorrow*.

Brand: Hikvision
Model:

DS-PDMC-EG2-WE
Secure Shopping
Best security features
Delivery times
Fast delivery from Europe
Specifications
General

Brand

Hikvision

Guarantee

3 years