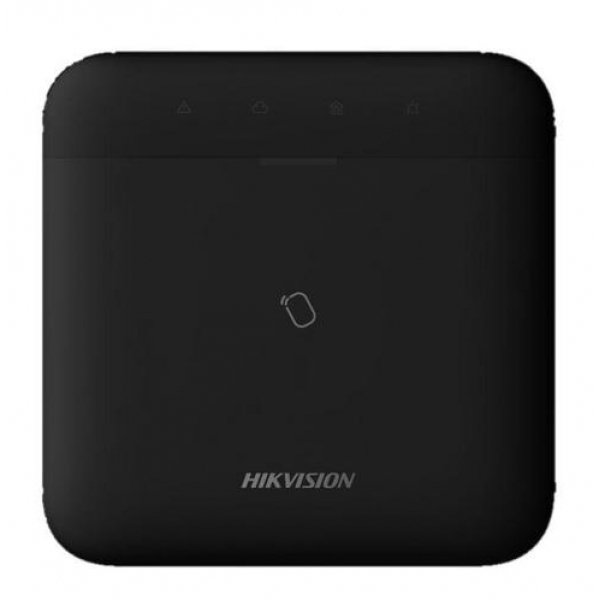 New -43 %
The DS-PWA96-M-WE wireless security system from Hikvision - an advanced solution designed to secure your home or business with advanced features and reliable performance. This comprehensive security system combines convenience, flexibility and robustness to give you peace of mind and complete control over your property.

This is the largest central unit of the Hikvision AX Pro alarm system. A Hub High will also be available in the future for securing really very large businesses. This Hub Medium has the model number DS-PWA96-M-WE and serves as the base of the entire wireless alarm system. The Hub Medium connects to power, and LAN label, or internet cable from your router to the Hub. No internet present? Then insert a SIM card from any provider.

Hub specifications:
Max 96 detectors
Max 4 Pircams
Max 8 keypads & card readers
Max 48 keyfobs, 48 tags
Max 6 sirens
Max 48 users and 32 partitions
Max 4 repeaters
Connection via internet cable (Ethernet), WIFI and 2G/3G/4G sim card

All Hikvision detectors are wirelessly connected to this Hub Medium by scanning a QR code.

The Hub Medium can link 96 detectors, such as motion detectors. Additionally, you can also add wireless keyfobs, repeaters, sirens, tag readers, keypads and PIR with built-in camera so that the total number of linked products is even greater.

The Hikvision AX Pro alarm system operates on the wireless signal called Tri-X, and can cover distances of up to 2000 meters. It supports up to 48 users, including 1 installer, 1 administrator and 46 normal users. In addition, the Hub has a built-in speaker so a voice easily lets you know what you are activating or logging into the system. During an alarm, the Hub will also let you know which detector/zone is in alarm. Naturally, you will also receive this notification on all paired phones. Installation is done entirely via your own smartphone, but can also be done via a web browser.

Hikvision DS-PWA96-M-WE AX Pro Hub Zwart
Stock:

In stock and ordered before 23.59, delivered tomorrow*.

Brand: Hikvision
Model:

DS-PWA96-M-WE
Secure Shopping
Best security features
Delivery times
Fast delivery from Europe